LESSONS
Lessons with Spencer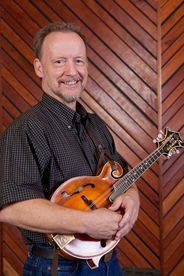 Spencer Funk (his real name!) has studied and performed many guitar styles including Jazz, Blues, and Classical. He has made his living teaching and performing for more years than he's willing to admit.
He teaches private guitar, mandolin and bass lessons for all ages, abilities, musical tastes, and picking styles from his home studio in Oakley (Cincinnati).
As former students can attest, he is in demand due to his ability to meet each student where they are in ability and musical interest, build on those skills with individual attention and help each student move forward toward his/her individual goals. He is unique in that he not only teaches how to play songs and basic techniques, he imparts a working knowledge of the instrument and music theory, helps set goals and find good practice habits.
Whether you have been playing for a little while or have never held the guitar, whether you want to play lead or accompaniment, Spencer's attentive and encouraging style will help get you on your way to the next level. His attentive, encouraging, easy-going style makes his lessons very popular.
Spencer Teaches Group and Private Lessons